Project 2
Braun Inspired Vacuum
This project was a redesign of an existing product, a Shark Pet Perfect® 15.6v handheld vacuum cleaner. During the process, I examined the internal components of the existing vacuum, taking into account all necessary, components such as intake vents, exhaust vents, filters, batteries, nozzles, buttons, dust cup, and the motor. With these design constraints in mind, I sought to redesign the visual form of the vacuum, making it an object that the user would want to leave out in the open, rather than stow away in a closet whenever it isn't in use. My design was inspired by Braun's products of the '60s and '70s, and in particular the work of Dieter Rams.
Design Process
Usage Analysis
I began by analyzing how the user interacts with the existing vacuum. There are several design elements that are quite good on the current design, such as the placement of all buttons in close proximity to each other, and the easy removal of the dust cup. With the redesign, I aimed to keep these good features intact.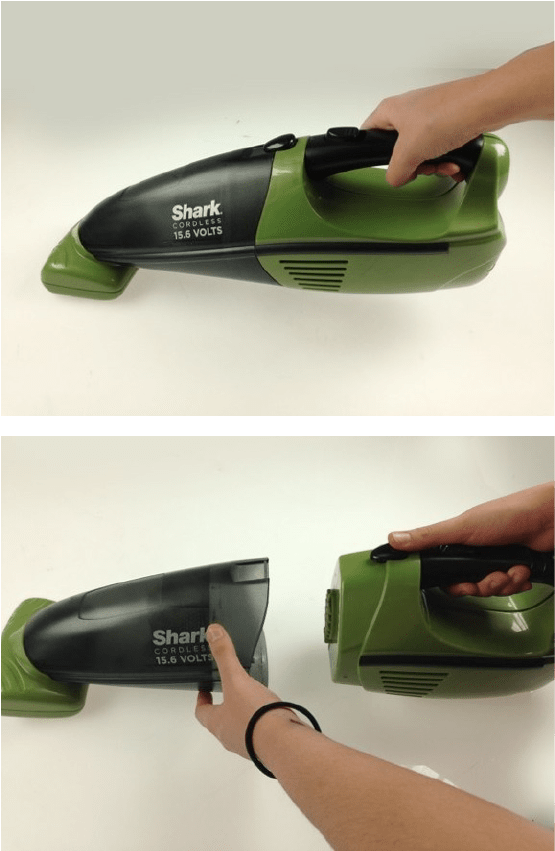 Charge and attach
any accessories such as the pet hair removal tool. Vacuum must remain plugged in next to outlet for extended periods of time to be ready for use.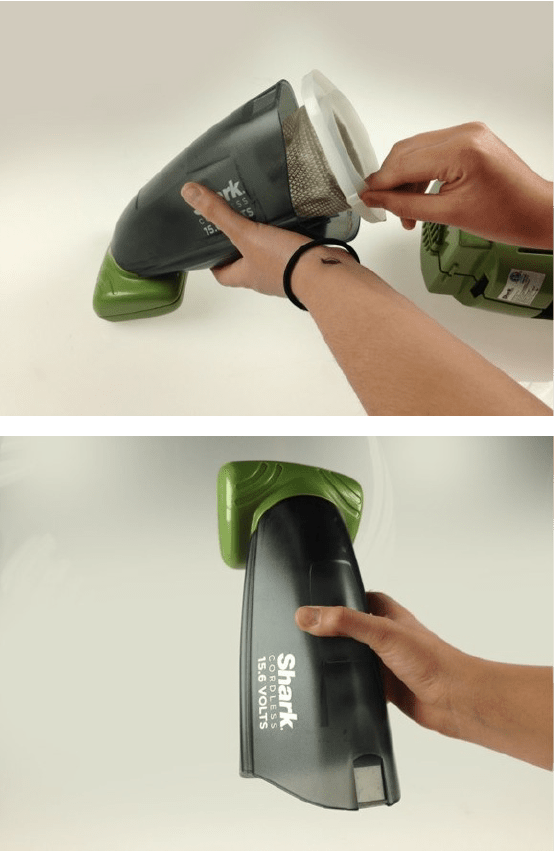 Use and detatch
the dust cup. Release button is very conveniently located next to the power button.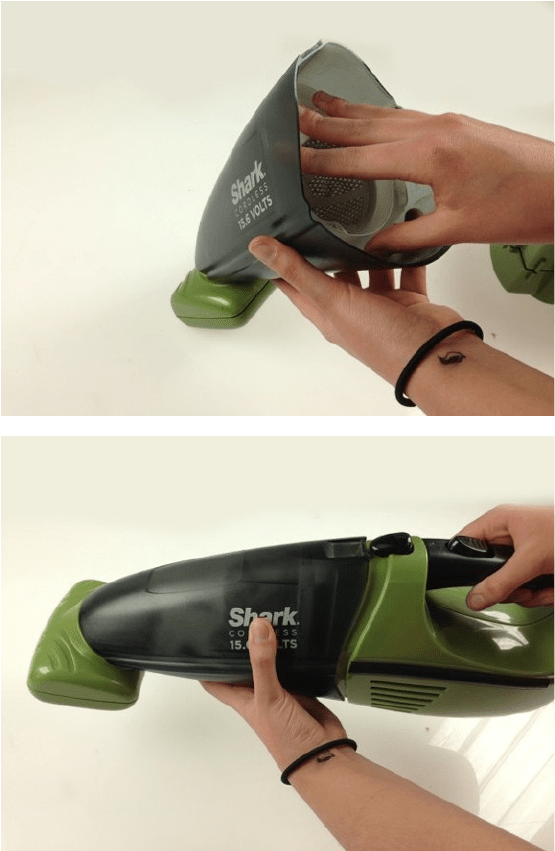 Remove and Empty
debris from the vacuum. Filter must be removed separately, causing dust to get on user's hands.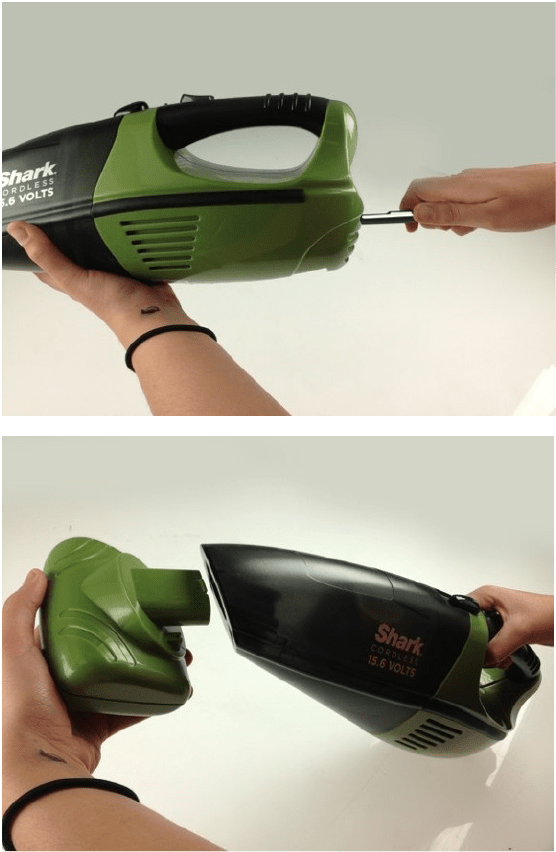 Replace and attach
the filter and the dust cup. The vacuum is now ready for recharging.